All Are Welcome Here!
Southminster people are friendly, accepting, devoted, and informal. They come from all kinds of religious backgrounds, and all are seekers. Southminster has been affiliated with the "More Light" Network since 1995 and is a member of the Welcoming Congregations of Portland. Our goal is to include, not exclude.
• Sunday Service with Music and Choir 10:00am •
Nursery care is available during worship. Afterwards, please join us for coffee, tea, and fellowship in the Petersen Gallery.
Fall 2014 Scrip Order Form (PDF 1.6 MB)
What's New
Christmas Trains are back!!! Tuesdays,

December 23 & 30

, Fridays,

December 26

&

January 2

--

1:00-3:00pm

-- Gallery

Wednesday, December 24

-

5:00pm & 11:00pm

Christmas Eve Services
Office closed

December 24

until

Monday, January 5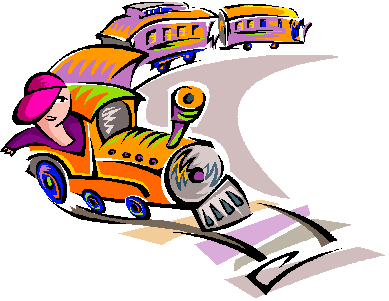 Christmas Trains
Southminster Presbyterian Church will have the 2014 model train display back again for both children and adults during the Christmas holidays. The dates and times are:
Tuesday, December 23 – 1:00-3:00pm
Friday, December 26 – 1:00-3:00pm
Tuesday, December 30 – 1:00-3:00pm
Friday, January 2 – 1:00-3:00pm

The Church is located at
12250 SW Denney Road in Beaverton
No charge!!
All children MUST be accompanied by an adult!!
For more information about upcoming events see our Calendar
Mission Statement
Southminster Presbyterian Church is an inclusive, welcoming community of Christian faith. Our mission is to manifest Christ's love in the world.
We believe:
God loves us unconditionally.
Jesus' teaching is the clearest revelation of God in our experience.
We are called to help others in need.
The best way to transmit our faith is to live it.
Faith grows through a lively, challenging, and free exchange of ideas.
The Bible, a guide to our faith journey, should be understood in its historical context.
Important Presbyterian traditions to which we should adhere include:
- Representative government
- Laity participation in church leadership
- Emphasis on education
In the spirit of Jesus, we commit to:
Deepen our spiritual awareness through learning, worship, and prayer
Celebrate creativity through the visual and performing arts
Honor diversity
Support adults, youth, and children through education and fellowship
Provide pastoral and spiritual counseling
Promote peace, health, and justice in relationships, church, community, and the world